WHAT WE TREAT
Click on each category to find out its related conditions.
Pain Management
Chiropractic and Acupuncture might be the best-known treatment for pain in alternative medicine.
Chiropractic manipulation has known to be effective to treat back pain by relieving pressure on joint, reduce inflammation and improve nerve function.
The ancient art of acupuncture has been used for centuries for pain relief and many other conditions. Many studies have proven its physiological benefits such as anti-inflammatory effects and increased blood flow to the local tissue.
Our Approach
Dr. Woo is only one of a few doctors who hold dual doctorate degrees in Chiropractic and Acupuncture. Our team can combine both techniques to treat different pain patterns in a single visit. We will offer maximum benefit and minimum risk but effective therapy for your condition. We are a pain specialist not only to treat the symptoms but also to address the root cause of the pain. The following are conditions we have treated:
Neck and Back Pain
Thoracic/Chest/Ribs Pain
Pain in extremities
Headaches
TMJ or facial pain
Abdominal Pain and Discomfort
Disc Herniation or Sciatica
Nerve Pain, Numbness and Tingling
Arthritis
Scoliosis
Sprain and Strain
Sport Injury
Automobile Injury
Automobile Injury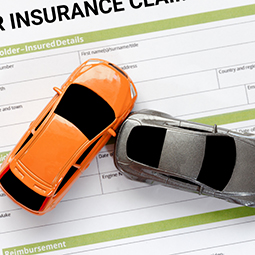 Car accidents are very common nowadays in Silicon Valley. People who are involved in either major or minor collisions may show no immediate symptoms or may experience some pain patterns. For people who were discharged from the hospital suffered from major symptoms, they may still experience residual symptoms. For those who suffered from minor symptoms, left untreated, they will develop to chronic issues. In more than 15 years of experience, Dr. Woo has helped patients recover from major or minor issues related to personal injury.
Our Approach
In Radiant Chiropractic and Acupuncture, Dr. Woo is one of a few doctors who hold dual doctorate degrees in Chiropractic and Acupuncture. Our team can combine both techniques to help you to make optimal recovery from automobile injury.
By combining both Chiropractic and Acupuncture, the treatment helps to relieve pain naturally, reduce inflammation, restore motion, restore scar tissues, and support long term healing. Most common symptoms that we see including but not limited to:
Neck pain
Low back pain
Shoulder pain
Contusion pain
Headaches
Dizziness
Blurred vision
Memory Loss
Anxiety
Insomnia/sleep issues
General stiffness
Fatigue
Digestion Issues
In personal injury cases, either your own insurance or the 3rd party insurance company would cover the cost in most of the cases. Of course, there would be different scenarios in automobile accidents. Dr. Woo and his staff are well trained and experienced to assist you in different cases. Dr. Woo collaborates with other professionals and specialists to make proper referrals. His treatments and documentation are based on medical necessity to improve your recovery. In addition, the rapport from the whole team will enhance the insurance company or the liability party responsible for covering your medical expenses.
Fertility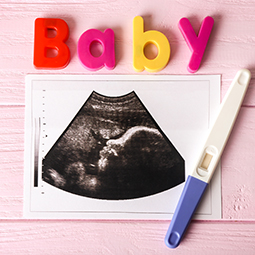 Traditional Chinese Medicine (TCM) can optimize fertility for both women and men, and help to ensure a healthy pregnancy. Recently, studies have provided evidence that acupuncture and other TCM methods may improve outcomes of reproduction and fertility. Scientific studies have shown that acupuncture can increase IVF and IUI success rates by 65%.
Our Approach
Radiant customized fertility treatment plans for every stage. We start with an in-depth health history, lab results to discuss any underlying female or male factors that might be preventing you from achieving a healthy pregnancy. Our approach is designed to bring your body back into a balanced state. We work with individuals /couples that are trying to conceive naturally, or who are seeking help through medication, or via IUI or IVF. We work closely with western fertility physicians, and consider the individual constitution to develop a tailor-made treatment plan to achieve a healthy pregnancy.
We use acupuncture, herbal medicine, BBT charts, stress reduction, abdominal massage, and diet to enhance fertility, including the following condition:
PCOS
Endometriosis
Decreased Ovarian Reserve
Poor Egg or Sperm Quality
Advanced Maternal Age
Elevated FSH
IUI Support
IVF Support
Recurrent Pregnancy Loss
Unexplained Infertility
Male Factor Infertility
Donor Egg IVF
Wellness Care / General Health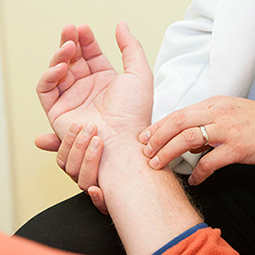 Traditional Chinese Medicine (TCM) has been well documented to treat a variety of conditions for 2500 years. It is commonly used to encourage the body's self-healing process, and have become widely recognized and integrated with mainstream healthcare recently. TCM treats the underlying issues and re-balances the body to promote general health.
Chiropractic focuses on the musculoskeletal system and the nervous system to promote general health. Our treatment improves spinal and joints alignment to relieve pain and improve function to help the body heal itself.
Our Approach
By combining both TCM and Chiropractic care, we enhance your overall health condition and treat a variety of conditions not limited to the musculoskeletal and nervous system. Our treatment can benefit your immune system, circulation, skin conditions, and emotional health. Depending on your particular condition, we adjust our techniques either in TCM, rehabilitation, chiropractic and/or other natural remedies to help you achieve your wellness goal. Here are the conditions we have treated:
Anxiety
Depression
Stress Management
Post Traumatic Stress Disorder (PTSD)
Panic Attack
Hair Loss
Quit Smoking, Drug Dependence
Sleep Disorders
Acid Reflux & Heartburn
Diarrhea & Constipation (e.g. IBS)
Indigestion
Inflammatory Bowel Diseases (Crohn's Disease, Ulcerative Colitis, etc)
Cold & Flu
Allergies
Psoriasis
Eczema
Hives, allergic reaction
Acnes
Weight Loss
Autoimmune disease
Side-effects of chemotherapy and radiation
Thyroid disease
Sport Injury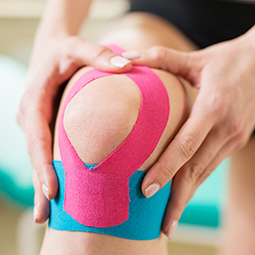 Sprained Ankle
Groin Pull
Hamstring Strain, Iliotibial Syndrome
Rotator Cuff Syndrome or other Shoulder Tendinitis
Frequent Shoulder Dislocation
Tennis Elbow, Golfer's Elbow
Contusion
Patellofemoral syndrome, jumper's knee, runner's knee
Shin Splints
Jammed Finger, Trigger Fingers
Plantar Fasciitis, Heel Pain
Neurological Disorder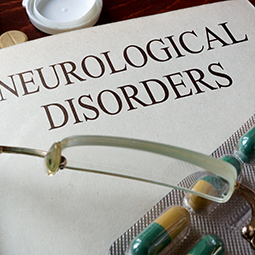 Stroke
Bell's Palsy
Carpal Tunnel Syndrome
Multiple Sclerosis
Muscular dystrophy
Alzheimer's disease
Parkinson's disease
Cerebral Palsy
Vertigo
Headaches
Shingles
Women's Health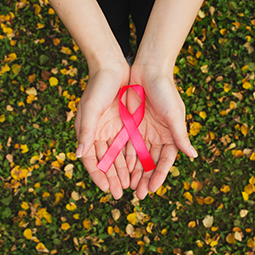 Common Conditions:
Pelvic inflammatory Disease
Fibroids
Endometriosis
Polycystic Ovary Syndrome (PCOS)
Premenstrual Symptoms
Dysmenorrhea
Heavy or Light Periods
Abnormal Uterine Bleeding
Menopausal Symptoms
Menstrual Irregularities
Pregnancy
Miscarriage Prevention or Miscarriage After Care
Morning Sickness and Nausea
Pregnancy Neck and Back Pain
Abdominal Cramps due to Uterus Contraction
Fatigue
Pregnancy Numbness and Swelling
Getting Baby into the Best Birth Position
Induce Labor
Postpartum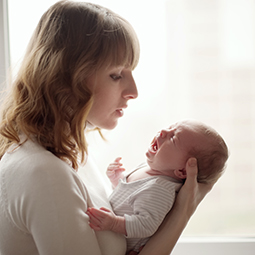 Mommy's Wrist (de Quervain's tenosynovitis)
Postpartum Depression
Pelvic Pain or Misalignment
Post-operative healing after C-section
Postpartum Back Pain or Other Pain Management
Digestive Disorders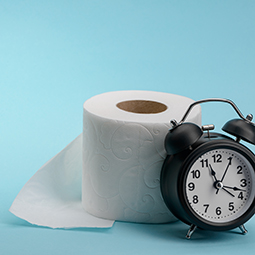 Acid Reflux & Heartburn
Diarrhea & Constipation (e.g. IBS, gluten sensitivity)
Indigestion
Inflammatory Bowel Diseases (Crohn's Disease, Ulcerative Colitis, etc)
Immune System Health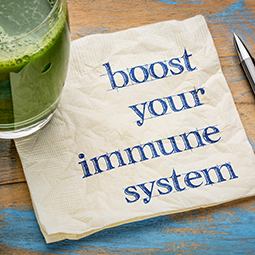 Cold & Flu
Allergies
Celiac Disease
Shingles
Eczema, rash and other immune system related skin conditions
Sleep Disorder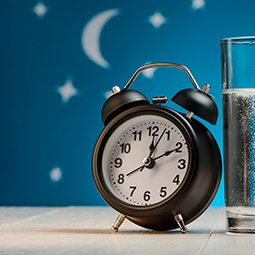 Trouble falling Asleep
Waking Up Prematurely
Jet-Lag
Interruptive, Shallow Sleep
Vivid or Strange Dreams
Nightmares
Addiction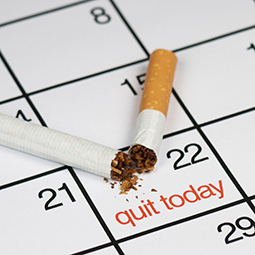 Quit Smoking
Drug/Alcohol Dependence
Pain medication Dependence
Others